Gavelhouse Plus auctions have been a rich source of quality additions to the Yulong broodmare band over the last 12 months, and that trend continued on Tuesday with the $800,000 purchase of Group One winner Belle En Rouge (NZ) (Burgundy).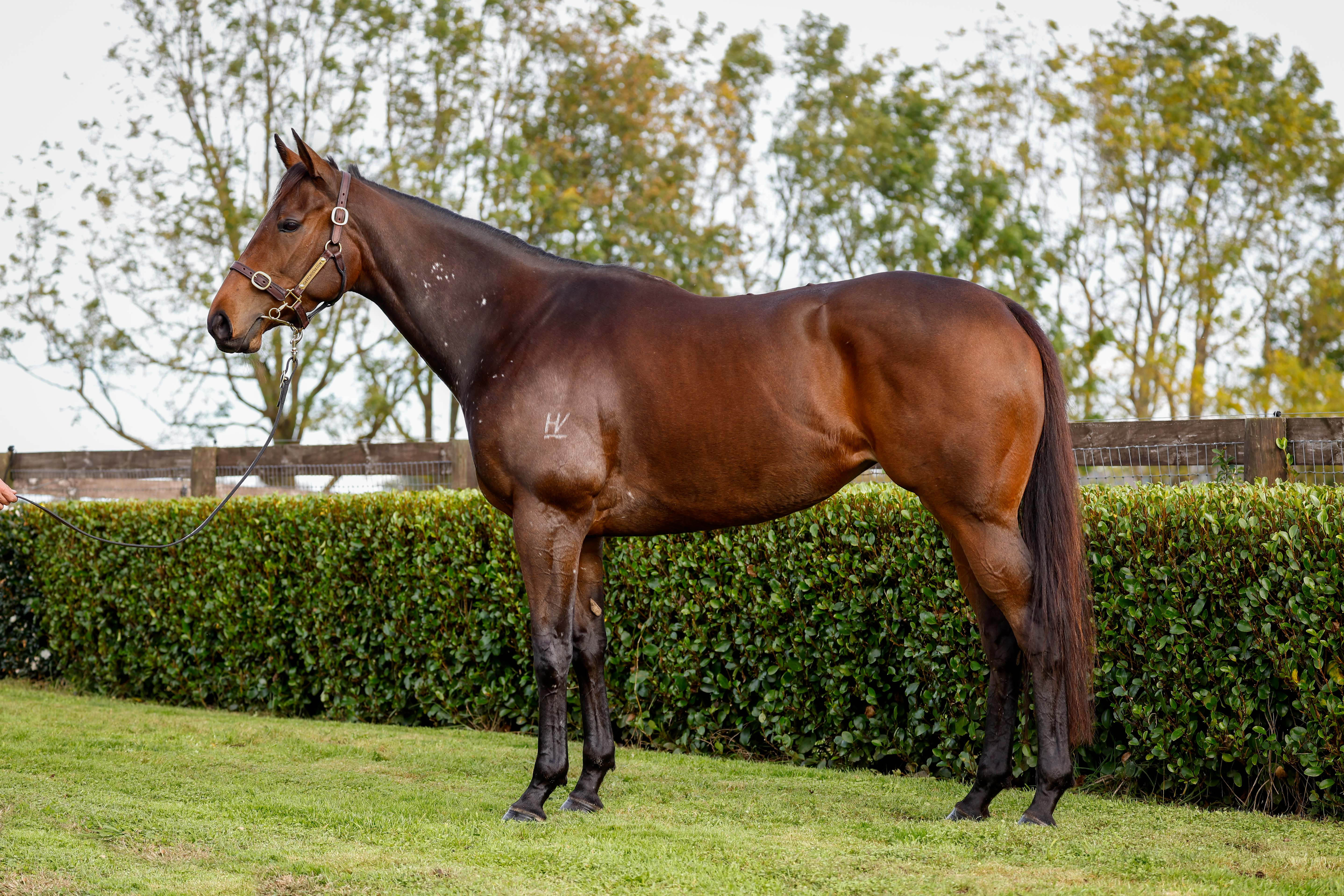 The mare was offered on behalf of powerhouse New Zealand syndicators Te Akau Racing, who sold her Group One-winning stablemate Entriviere (NZ) (Tavistock) to Yulong for $900,000 last September.
Yulong's other previous Gavelhouse Plus purchases included outstanding broodmare Baggy Green (Galileo) for $1.75 million and her yearling filly by Ocean Park (NZ) for $460,000, while the recent Sir Patrick Hogan Dispersal Sale saw them secure four well-related broodmares for a total of $1.76 million.
Belle En Rouge has now become the latest addition to that list, although underbidders Newhaven Park made them work for her.
Bidding stood at $450,000 with less than a minute remaining, but then it developed into a determined two-way battle over the next several minutes that saw another $350,000 added to her price. Yulong and Newhaven repeatedly traded $25,000 blows, but in the end it was Yulong who won the duel.
"We need to keep strengthening our broodmare band, which is critical for our new farm," Yulong Investments' Mr Yuesheng Zhang commented.
"She is a Group One winner. You don't really see Group One winners become available for sale very often.
"We have a Japanese import newly added to our stallion roster – Diatonic, a son of Lord Kanaloa. He was a fantastic racehorse and has beaten a few Group One winners. He is also an outstanding individual on type, with good bone and conformation. He is from the Mr Prospector bloodline, one of the best in the breeding industry. The whole team like him a lot. We will support him with some high-quality mares, and Belle En Rouge will be one of them."
Belle En Rouge was bred and syndicated by Te Akau's David Ellis and Karyn Fenton-Ellis. Tuesday's big result brought the curtain down on a highly successful racetrack career, which saw her line up in 20 races and record five wins, five placings and $492,555 in stakes.
The highlight was her Group One victory in the New Zealand Oaks (2400m), which earned her the title of New Zealand Bloodstock Filly of the Year. She also won the Group Two Eight Carat Classic (1600m), Group Three Eulogy Stakes (1600m) and Group Three Anniversary Handicap (1600m), backed up by placings in another three Group races including the Group One New Zealand 1000 Guineas (1600m).
"This is an absolutely fantastic result for our homebred mare," David Ellis said. "We're just stoked and so delighted for our owners, who have had some great thrills with this mare.
"She's come a long way since this time three years ago, when we'd fully sold all of our yearlings and decided that we'd syndicate a couple of homebred fillies that had particularly impressed us. The other one that we syndicated was Maven Belle (NZ) (Burgundy), who's also been a Group One winner. It's been amazing.
"New Zealand Bloodstock and Gavelhouse have done a wonderful job promoting Belle En Rouge, and it means so much to us to have two outstanding judges and two of the best farms in Australia bidding on her – Yulong, who have purchased a number of mares from us over the last couple of years, and the underbidders Newhaven Park, who stand our Group One winners Xtravagant (NZ) and Cool Aza Beel (NZ) on their stallion roster.
"This result tonight couldn't have been any better, and now we're really excited about her stablemate Burgundy Rose (NZ) (Burgundy), who is up for sale over the next few days. We're hoping she can find a great home as well."
The auction of Burgundy Rose will run through until 7pm (NZT) on Friday 12 May.
Another Te Akau homebred, Burgundy Rose is a daughter of the six-race-winning mare Paraiba (NZ) (Faltaat). Burgundy Rose did even better than her dam on the racetrack, recording no fewer than eight wins in a 34-start career. She also placed in another 11 races and banked $166,736 for the Te Akau Roses Are Red Syndicate.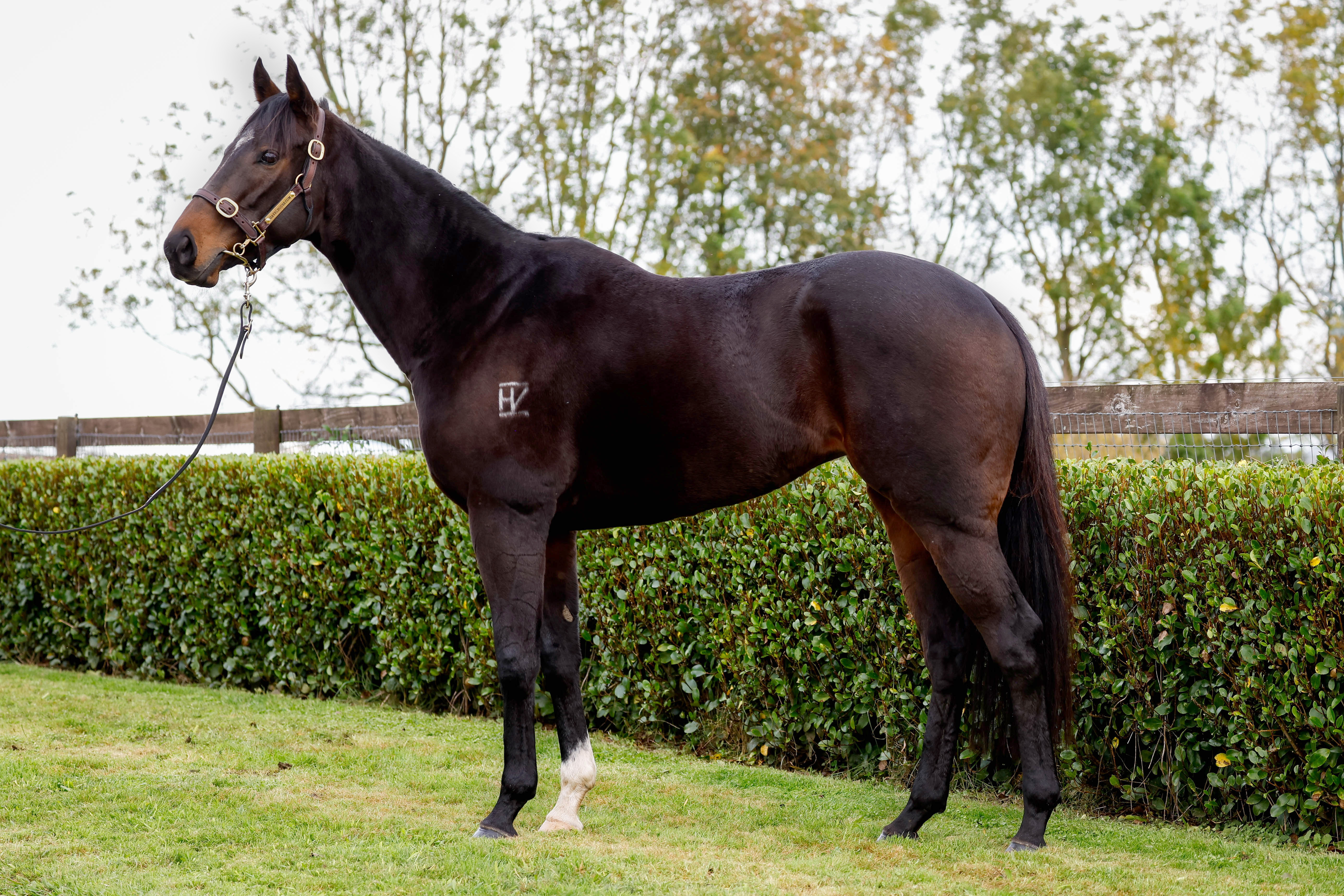 Burgundy Rose performed up to stakes level, finishing second and beaten by a short neck in the Listed Lightning Handicap (1200m) in March of last year. She also finished fifth in the Group Three Stewards' Stakes (1200m) and Listed Pegasus Stakes (1000m), and she ran sixth in the Listed Power Turf Sprint (1200m).
"She was a very good and super-consistent performer across five seasons, and she was unlucky not to win a black-type race," Ellis said. "She's a beautiful type of mare and will make a lovely addition to any broodmare band."